Gift Cards
Wine uncorked
Dates: Tuesday, November 7
Time: 6- 7 p.m.
Price: $20/session (Wine Club members); $25/session (general)
November 7 — Wine Regions of the EU
Bordeaux, Chianti, Rioja, Burgundy and more! The wines regions of the European Union are among some of the best in the world, and have a long and storied history of wine making. Taste wine from these famous classic regions to see what makes them so unique.
Fire Island Dinners
Dates: Saturdays, October 21, November 4 and December 16
Time: Starts at 6:30 p.m.
Price: $170 per couple
Indulge yourself in the romance of summer with our Fire Island Dinners. Limited to only eight couples, enjoy this intimate dinner that takes place around the fire pit in our enclosed patio. Guests enjoy a beautifully plated four-course, white tablecloth dinner, with a special menu created by Executive Chef Baggett. Each course is paired with wine and served couples-style.
Contact us at events@edgewildwinery.com or 636-532-0550 for reservations.
*Credit card required to hold reservation*
The Prisoner Wine Company Dinner
Date: Thursday, November 30
Time: Starts at 6:30 p.m.
Price $79 per person
We're so excited for this one! Indulge and experience the award-winning wines from Napa Valley's The Prisoner Wine Company at this special four-course, wine-paired dinner. As you taste these beautiful wines, you'll come to understand why The Prisoner is a "modern-day wine success story" and is considered the most recognized Napa Valley red blend.
Executive Chef Baggett's menu and the wine pairings to come.
Call 636-532-0550 for reservations.
Thanksgiving day buffet
Thursday, November 23
Time: 11 a.m. - 5 p.m.
Price: $33.95 (adults), $15.95 (kids ages 7-12), free (kids 6 and under)
From carved turkey to baked five-cheese macaroni to an omelet bar, it's a bountiful buffet of Thanksgiving favorites. Fill your plate once, twice, three times or more!
Early reservations recommended. Call 636-532-0550.
Live music
Dates: Fridays
Time: 5-7 p.m.
Enjoy Jake Veninga perform rock and acoustic rock favorites from the 50s-now.
Monday–Thursday: 11 am – 11 pm
Kitchen closes at 10pm
Friday–Saturday: 11 am – 12 am
Kitchen closes at 10pm
Sunday: 12 pm – 9 pm
Kitchen closes at 8pm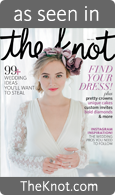 Copyright© 2017 Edgewild Restaurant & Winery. All Rights Reserved. Powered by Domain 85